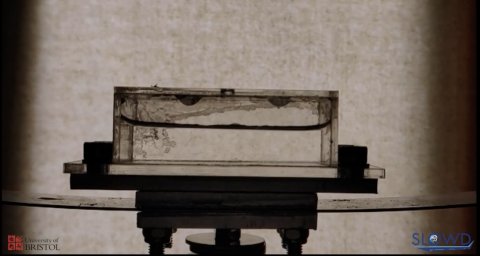 SLOWD partner University of Bristol has just released an impressive video:
Water sloshing experiment on a single degree of freedom system for sloshing-induced damping investigations
This experiment was conducted at the University of Bristol as part of the work in the SLOWD project. The objective of this test is to quantify the damping introduced by the vertical sloshing motion of the water and to study the dynamic interaction between the water and the structure. A single degree of freedom system provides a fundamental understanding of this type of problem and a starting point for further, more complex, investigations. Additionally, this work is expected to support the development of reduced order models and CFD simulations for vertical sloshing.
Share this: